Acupuncture and Dry Needling

Sophie Bevan is our in house acupuncturist - For more information visit her dedicated website.

Acupuncture is a highly effective medical system that has been practised and refined in China for over 2000 years. It uses very fine, disposable needles to restore balance in the different systems of the body. The treatment is effective for a wide range of conditions, including:

Women's Health - Premenstrual tension, period pain, menopause and Fertility issues.
Pregnancy - pain or nausea during pregnancy and preparation for labour.
Pain - Headaches, back and neck pain, digestive disorders.
Stress and Tiredness - insomnia, anxiety and depression.

Today, therefore, there exist two main schools of acupuncture, traditional and modern.

Dry needling is the use of a solid needle for therapy. In the treatment of trigger points for persons with myofascial pain syndrome, dry needling is an invasive procedure in which an acupuncture needle is inserted into the skin and muscle directly at a myofascial trigger point. A myofascial trigger point consists of multiple contraction knots, which are related to the production and maintenance of the pain cycle. Proper dry needling of a myofascial trigger point will elicit a local twitch response, which is an involuntary spinal cord reflex in which the muscle fibers in the taut band of muscle contract.

Here at Bodies Under Construction Physio, our Physiotherapists treat these trigger points and we incorporate Acupuncture treatments for use in pain relief. Our in house Acupuncturist is Sophie Bevan, who practices the more traditional Acupuncture methods.

For more info please visit the British acupuncture website www.acupuncture.org.uk or www.aacp.org.uk



Massage
Myofascial Release
Myofascial release is concerned with the restoration and maintenance of the normal integrity of the soft tissue of the human body and uses a range of methods to treat muscular conditions that cause pain and affect movement. Abnormal muscle contraction, myofascial trigger points and adhesions in soft tissue adversely affect range of movement, flexibility, strength and efficiency of muscle action.

They also cause myofascial pain both locally and also with accompanying pain referral. In order to treat these soft tissue conditions and de-activate adhesions we use remedial/therapeutic massage, trigger point therapy and myofascial stretching.

Sports, Swedish and Remedial Massage
Massage is the management, manipulation and rehabilitation of soft tissues of the body including muscles, ligaments and tendons.

The reported benefits of Massage include:
• Improve circulation & lymphatic flow
• Assist in the removal of metabolic waste
• Sedate or stimulate nerve endings
• Increase or decrease muscle tone
• Increase or decrease muscle length
• Remodel scar tissue when required
• Assist in mental preparation for sporting participation

To benefit from a massage you do not need to be a sports performer. We have excellent practitioners that work with a great range of clients. The benefits above can also help relieve many day-to-day problems that everyone experiences.

If you are a sports performer (at any level) a sports specific massage can be beneficial at various stages of participation. Regardless of your experiences in sport or exercise whether you exercise socially or compete to an international level - massage may have something to offer you.
Hydrotherapy
At our Chiswick Clinic we offer Hydrotherapy or Aquatic Physiotherapy. We have access to the Hydrotherapy Pool at the Riverside Health and Racquets Club. Access to the pool is only allowed when you are accompanied by one of our Physiotherapists. We have adequate change facilities, including disabled access, however we don't have a hoist to assist entry and exit from the pool. The water is heated to around 35 degrees.

The water provides a weightless environment for you to move in. Here you are given specific movements and exercises to target your problem areas.

Hydrotherapy is useful for:
Arthritis, Rheumatism, Sciatica, Aching Joints, Back Pain, Fatigue, Insomnia, Circulation, Stress, Muscular pain, Stiffness, Cramps and Tension. It is also especially useful post surgery to the spine, shoulder, knee or hip.

For more info on Hydrotherapy visit the info page of Arthritis Research UK. Click here



Women's Health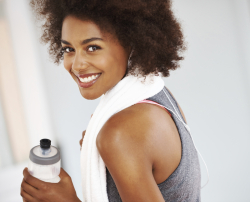 Women's Health
We have a specialist Women's Health Physiotherapy service at both our Chiswick and Putney Clinics. Women's Health Physiotherapy focuses on issues related to Obstetrics and Gynaecology including pregnancy related musculoskeletal pain, recovery following gynaecological surgery, bladder or bowel incontinence and pelvic organ prolapse.

Problems associated with pelvic floor dysfunction are very common and poorly managed. For instance, research shows that 40% of women have continence issues. It also shows that over 70% of women with symptoms of mild urinary incontinence are CURED with women's health Physiotherapy.

If you have experienced one or more of the following then it is likely that you would benefit greatly from women's health physiotherapy:

Leaking on cough/sneeze/exercise: This happens when there is repeated increase in intra-abdominal pressure that proves greater than the resistance of the pelvic floor. For this reason there is a HIGHER INCIDENCE IN HIGH LEVEL ATHLETES.
Increased urge/frequency to go to the toilet:
Prolapse: Can arise when descent of the pelvic organs and a weak pelvic floor are left untreated
Anti/Post-Natal musculoskeletal pain
Pelvic Pain
Problems with Sexual Function
Pre/Post Gynae Surgery

If you do have symptoms then trying to heal yourself with exercise is often ineffective and can even make your symptoms worse if you are putting additional strain through the pelvic floor.


POST NATAL CHECK-UP
As women's health specialists we help support the recovery from the physical changes that happen during pregnancy and after the birth. New mums will benefit from an appointment at 6 weeks to FULLY SCREEN any physical or postural issues and check that the pelvic floor muscles are starting to function normally again. We then guide you in the exercises that will speed your healing and focus on your individual needs to help you to EXERCISE SAFELY.

If you have any questions about whether Women's Health Physiotherapy can benefit you then please call to speak to one of our Women's Health Specialists who will be able to help.

For more information contact us.